Romance in Irvine, California
A couple enjoys outdoor recreation, dining and arts and culture in Irvine, California.
Read more
Wintertime on Idre Fjäll, Sweden
Welcome to Idre in wintertime!
Read more
Kaunas sharing love
Kaunas sharing love
Read more
A taste of Kalmar
Sports, music, theater and exhibitions - whatever interests you may have, there are plenty of activities to choose from in Kalmar.
Read more
Ironman Kalmar 2014
Ironman Kalmar Sweden attracted a large crowd on Saturday, August 16th. This is the official Ironman film, produced by Commercial TV in Kalmar.
Read more
Idrottsevenemang i Kalmar SWE
I Kalmar finns det idrottsevenemang både för vältränade atleter och för vanliga motionärer. Kring alla lopp samlas många åskådare för att heja på.
Read more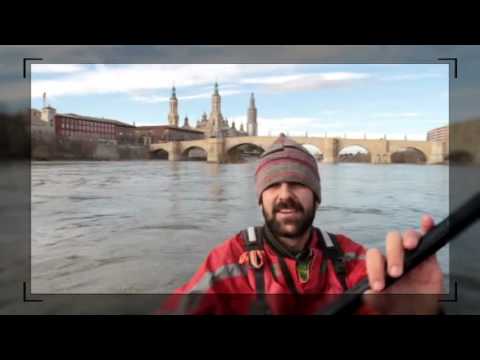 Why Zaragoza?
Zaragoza is the capital of Aragon and the main city of the Ebro Valley, its privileged position converts it into a crossroads of natural paths and at an equal distance from Madrid, Barcelona, Valencia and Bilbao. The city counts on an international airport and a railway network with the high-Speed line (AVE). This tourist destination has a delicious gastronomy and a rich heritage of historical monuments, with the impressive Basilica del Pilar and Cathedral of San Salvador, the 11th century Aljaferia Palace, the astonishing paintings of the universal artist Goya or the important examples of the Mudejar style - UNESCO Heritage of Mankind -, among others.
Read more
Matsuyama Trams
The classic and modern trams of Matsuyama are a great way to get about the city.
Read more
Unique Dubrovnik
Promotional Video of Dubrovnik Tourist Board
Read more
Agritourism
Zagorje wine path labyrinth is magical. Unforgettable, because it spreads on top of the hills, with a breath taking view. Inspiring, because it is composed of sunny green vineyards, wooden huts, calloused hands and welcoming smiles. Irresistible, because it combines the tastes of juicy roasted turkey with carefully cultivated wine cards. Pleasant, because the wind carries the sounds of domestic songs through the hills. In such labyrinth no one is lost.
Read more
Yoga in Salzburg
Yoga in Salzburg
Read more
Le Parkour zur Festung Hohensalzburg
Le Parkour zur Festung Hohensalzburg
Read more
Paragleiten in Salzburg
Paragleiten über den Dächern von Salzburg!
Read more
Säfsen Resort Winter
Säfsen Resort Winter, Sweden
Read more
Säfsen Resort Summer
Säfsen Resort Summer, Sweden
Read more
Feel Zadar
FEEL ZADAR Apart from the five known traditional senses, there are some which are beyond description. One such is the sense of astonishment by the beauty of another being, event or place. Copyright KREATHIA studio & ZADAR TOURIST BOARD 2014
Read more