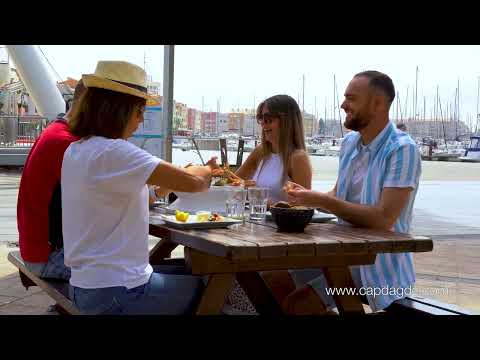 Venir, c'est revenir!
Enjoy your holidays around Cap d'Agde Méditerranée!
Plus d'informations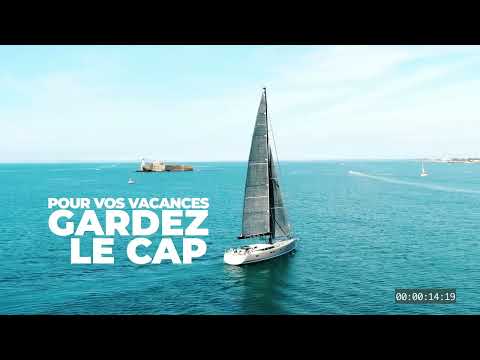 Head to Cap d'Agde Méditerranée!
Beaches, culture, heritage, sports, wine and food, nature: the key words to your holidays in Cap d'Agde Méditerranée.
Plus d'informations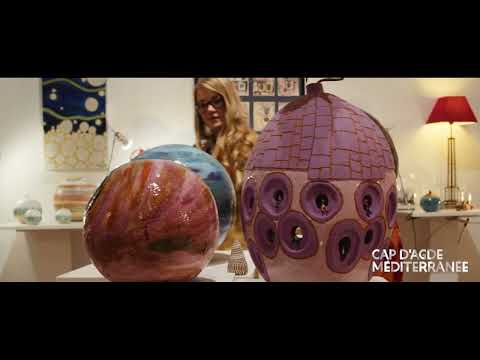 Autumn and winter colours
Discover the destination with all the gorgeous colours of autumn, it is also a place worth discovering.
Plus d'informations
Places4You – Walderlebnispfad
Walderlebnispfad
Plus d'informations
Cottage
Special gastronomic offer in an exceptional environment
Plus d'informations
Places4You Thingstätte
Thingstätte
Plus d'informations
Art in the city
Playful and creative, Nantes has been totally turned upside down by art! Visit the Castle of the Dukes of Brittany and the Machines de l'île, a very original artistic project with the Grand Elephant, the Carrousel of the Marine world and the Galerie des Machines. Le Voyage à Nantes: In July and August, the atmosphere of the city gets a bit more electric than usual with 40 art installations, playgrounds, exhibitions and more!
Plus d'informations
Places4You
Places4You - Hainsbachweg. A presentation of special places - insider tips from Heidelberg residents for visitors
Plus d'informations
Castle Heeswijk
Together with St. John's Cathedral in 's-Hertogenbosch, the Grote Kerk church in Breda and the Markiezenhof in Bergen op Zoom, Kasteel Heeswijk is one of the four official Top Monuments in Brabant. You can experience the chequered history of almost one thousand years of power, pride and culture of the elite of Brabant, all prominently located in the River Aa valley close to 's-Hertogenbosch. The castle is also the Nature Gateway to Brabant and is encircled by the Heeswijk Estate where you can spend some relaxing time among beautiful countryside. Come and enjoy this imposing monument weekly from Tuesdays to Sundays. 'Bij de Barones' is the place for visitors to the castle and estate to enjoy coffee, lunch or drinks in beautiful historic surroundings!
Plus d'informations
Basilica Oudenbosch
Basilica Oudenbosch of the Holy Agatha and Barbara A hidden gem in the Western part of North Brabant. This church is unlike any other church in the Netherlands. Just like the center of Oudenbosch, where the church is located, it's inspired by Roman architecture. The church and historical center around it are worth the visit. In the Oudenbosch Basilica and the museums surrounding it you'll discover the special connection that Oudenbosch has with Rome and Vatican city.
Plus d'informations
Places4you
Mausbach Ziegelhausen
Plus d'informations
Places4you
Der Riesenstein
Plus d'informations
Places4you
Fuchsrondell
Plus d'informations
Places4you
Wehrsteg
Plus d'informations
Places4you
Neuenheimer Marktplatz
Plus d'informations
VisitBrabant - 's-Hertogenbosch
's-Hertogenbosch is one of the oldest medieval cities in the Netherlands. The maze of narrow medieval streets and alleyways can be explored on foot. Another option is to marvel at the picturesque bridges and perfectly preserved historical buildings from a small boat: admire Den Bosch from its waterways, the Binnendieze. You will gain an entirely different perspective floating beneath the walls of the fortified city. When you visit the capital city of Brabant, make sure that the Den Bosch delicacy is on your menu. Find a table at one of the many outdoor cafes and order a 'Bossche Bol' (chocolate ball) with your coffee. The Korte Putstraat in the historical city centre is a street known across the country for offering culinary treats in a variety of cuisines. Throughout the year, all the eateries have extensive outdoor seating areas. You will find two museums in the middle of the city, the Noordbrabants Museum and the Design Museum Den Bosch. Together, they form the Museum Quarter, already dubbed 'the Dutch branch of the Guggenheim'. The lovely Sint-Janskathedraal on the corner of the Parade impresses through its size and enormous wealth of sculptures.
Plus d'informations
VisitBrabant - Heusden
With its picturesque streets, age-old buildings, many studios and galleries, unique shops and top restaurants, the charming town of Heusden is a great destination for lovers of art, culture, history and good cuisine. After painstaking restoration works the town received Europe's highest restoration award, the "Europa Nostra". Come and discover why visitors from over the whole world visit Heusden, and why locals love to stop over in the town during one of the many walking or cycling tours that are possible in the green surroundings.
Plus d'informations
Cap d'Agde Méditerranée in spring and summer
Enjoy this Mediterranean destination with 3 seaside resorts: Cap d'Agde, Vias and Portiragnes, a beautiful scenic hinterland made of small authentic villages and a historic town Pézenas with an exceptional heritage; the landscapes remind of Tuscany with gorgeous vineyards, pine trees and garrigue. The south full of flavours and peace.
Plus d'informations
Madinat Jumeirah Timelapse
Book an unforgettable stay at Madinat Jumeirah, Dubai's regal Arabian-inspired resort.
Plus d'informations
Dubai Hot Air Balloon
An early morning wake-up call is worth it for a hot air balloon ride over Dubai's rolling desert dunes. Experience an unforgettable sunrise with the falcons.
Plus d'informations
Dubai Adventure Awaits...
Explore the great outdoors of Dubai, one adrenaline-fuelled experience at a time. From ziplining across Hatta's dreamy mountainscapes and trekking across desert dunes to skydiving over Palm Jumeirah
Plus d'informations
Let's go! Dubai is calling..
Feel the beat of Dubai, a city of infinite possibilities. Get ready to scale new heights, dive into the deep and wander along paths less travelled to discover unique urban charms and beachside bliss. It's time to start living that adventure you've been waiting for.
Plus d'informations
Dubai
Think you can't experience the best of Dubai in a day? Challenge accepted! Follow our guide to experience an unforgettable 24 hours in the city.
Plus d'informations
Al Seef
Take a 360-degree look at Al Seef, one of the city's newest and most captivating neighbourhoods. Historic architecture blends with modern Dubai – you can shop by day, dine by night and stroll along the peaceful Dubai Creek before checking into a unique boutique hotel.
Plus d'informations
Christmas Island
Rising majestically from the topical depths of the Indian Ocean and surrounded by the azure waters of Asia's southern fringe lies a stunning Natural Wonder – Christmas Island. Venture to this awe-inspiring island for an unforgettable adventure. Experience a rich biodiversity and a welcoming culture as you take time to escape the everyday, relax and immerse yourself in a breathtaking natural world.
Plus d'informations
Tasmania
Tasmania and island at the worlds edge
Plus d'informations
Cafe Bar Grano
Don't miss the third episode of Café4you. Sophia will show you the beautiful Old Town and the Café Bar GRANO. Enjoy!
Plus d'informations
Florian Steiner
Enjoy your morning coffee with our fourth episode of Café4you and Florian Steiner.
Plus d'informations
Cafe Amoroso
Enjoy the 5th episode of Café4you with Sophia. This time she will show you the Amoroso in the Old Town.
Plus d'informations
Bergheim 41 - Cafe4you
Dear Heidelberg Lovers! Have a look on our second episode of Café4you. Today, Sophia will show you the "Bergheim 41". Enjoy!
Plus d'informations
Nomad Heidelberg
Dear Heidelberg & coffee lovers! In our last episode of Café4you, Sophia will show you the Café Nomad Heidelberg in Neuenheim. Enjoy!
Plus d'informations
coffee nerd Heidelberg
Sophia will show you the coffee nerd in Heidelberg. Enjoy!
Plus d'informations