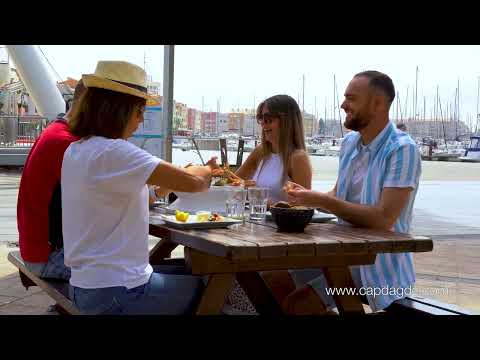 Venir, c'est revenir!
Enjoy your holidays around Cap d'Agde Méditerranée!
続きを読む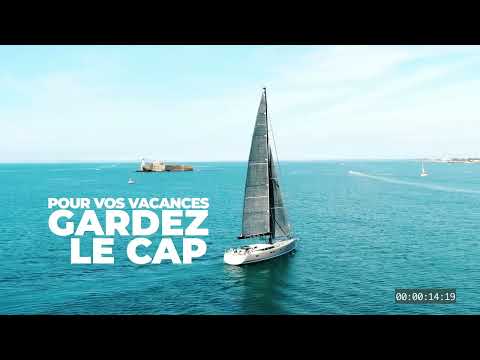 Head to Cap d'Agde Méditerranée!
Beaches, culture, heritage, sports, wine and food, nature: the key words to your holidays in Cap d'Agde Méditerranée.
続きを読む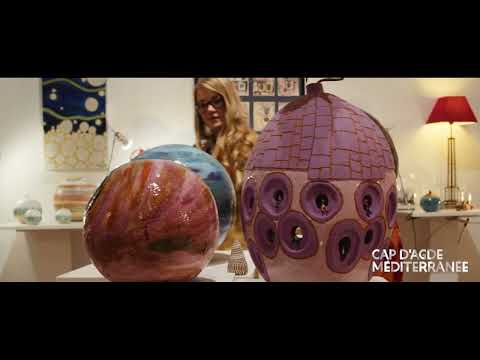 Autumn and winter colours
Discover the destination with all the gorgeous colours of autumn, it is also a place worth discovering.
続きを読む
Five Days in Dubai
The sun always shines in Dubai, ensuring endless fun on every holiday. Spend your days lounging at the beach, dining at celebrated restaurants, shopping at al fresco districts and immersing yourself in the city's cultural best. Our itinerary presents thrills for all ages and settings that inspire.
続きを読む
Three Days in Dubai
Whether you're new to Dubai or a seasoned expert, our city always has surprises in store. Explore sky-high landmarks, charming waterside spots and cultural gems aplenty. Or go off the beaten track to hike in Hatta's mountains, camp under the stars and create memories to last a lifetime.
続きを読む
One Day in Dubai
Short on time? This whistle-stop itinerary takes in the best of Old and New Dubai. Start with a traditional Emirati breakfast before exploring the city's historic heart by the Creek. Then fast forward to Downtown's modern hotspots for shopping, dining and stunning sights before calling it a day.
続きを読む
Neckar & Iqbal-Ufer
Neckar & Iqbal-Ufer
続きを読む
Places4You – Walderlebnispfad
Art in the city
Playful and creative, Nantes has been totally turned upside down by art! Visit the Castle of the Dukes of Brittany and the Machines de l'île, a very original artistic project with the Grand Elephant, the Carrousel of the Marine world and the Galerie des Machines. Le Voyage à Nantes: In July and August, the atmosphere of the city gets a bit more electric than usual with 40 art installations, playgrounds, exhibitions and more!
続きを読む
Places4You
Places4You - Hainsbachweg. A presentation of special places - insider tips from Heidelberg residents for visitors
続きを読む
Places4you
Mausbach Ziegelhausen
続きを読む
Places4you
Neuenheimer Marktplatz
続きを読む
VisitBrabant - Safaripark de Beekse Bergen
According to ZooSite, Beekse Bergen is not only the Best Wildlife Animal Park in the Netherlands & Belgium, but in addition to the 1500 wild animals in the safari park it has a holiday park and a water playpark. Stay at the holiday park in some of the African-style accommodation and you will receive a FunCard which gives you access to the Safaripark Beekse Bergen and Speelland Beekse Bergen as well as to a number of other nature and sports attractions in Brabant. But Beekse Bergen is of course renowned for being the largest wildlife safari park in Benelux. The bus safari was recently awarded the 'Best experience in Benelux' and the elephant enclosure was named 'Most attractive new enclosure'. Come and experience Africa, right in the middle of Brabant..!
続きを読む
VisitBrabant - The Efteling
For the most enjoyable day in the Netherlands, you must visit the Efteling! In 2015, the spectacular new dive coaster 'Baron 1898' was added to the Efteling's already impressive list of attractions, with a music composition by DJ Hardwell, born and raised in Breda. This hair-raising dive coaster promises to take you on a thundering 90 km/h trip to outrun the spirits before screeching to a halt again. Experience Aquanura, the third largest fountain show in the world. Four frogs transform the Vonderplas (lake) into a musical spectacle, featuring a soundtrack by Grammy Award winning, electronic dance music icon DJ Tiesto. Glide through the air in the 'Droomvlucht', discover the forbidden city in Fata Morgana and step into the magical city of Raveleijn. Here you land in the middle of a spectacular battlefield filled with fire and water special effects.
続きを読む
Cap d'Agde Méditerranée in spring and summer
Enjoy this Mediterranean destination with 3 seaside resorts: Cap d'Agde, Vias and Portiragnes, a beautiful scenic hinterland made of small authentic villages and a historic town Pézenas with an exceptional heritage; the landscapes remind of Tuscany with gorgeous vineyards, pine trees and garrigue. The south full of flavours and peace.
続きを読む
Pafos, a wonderful sporting destination 2020
Pafos ranks among the world's top sport training destinations. The existing high-level infrastructure meets the demands of the most intensive, professional training programmes. There are many reasons why athletes from around the world are drawn to this beautiful island. There is the exceptional climate, the range of up-to-date sports facilities, the high-quality service industry and the shorts distances between city, sea and mountains. From training grounds to gyms, from Olympic swimming pools to mountain biking routes, there is everything the modern athlete could ask for.
続きを読む
Aquaventure - Atlantis
Splash into Aquaventure Waterpark before exploring the underwater world of Atlantis' Ambassador Lagoon.
続きを読む
Pafos Region
Beautiful countryside, a cosmopolitan resort, historic sights as well as sporting activities, the Pafos Region has something for everyone at any time of the year. Whether you are a sunseeker, an explorer or someone looking for relaxing holiday with great scenery, there are so many reasons to visit this beautiful part of Cyprus.
続きを読む
Dubai Theme Parks
Ready to roll? Dubai is a themepark playground with epic rides and attractions at IMG Worlds of Adventure and Dubai Parks and Resorts.
続きを読む
Skydiving in Dubai - Wingsuits
Skydiving in Dubai provides the ultimate thrill factor to every holiday. Incredible views and adrenaline-filled moments await. Ready to take that leap of faith?
続きを読む
Surfing in Dubai
Hang ten in the city of beautiful beaches and azure blue waters. Watch as Dubai's surfers come out to play in the warm winter sunshine.
続きを読む
Dubai Parks and Resorts
Experience new thrills at Dubai Parks and Resorts with 100+ rides and attractions at Motiongate, Bollywood Parks, Legoland and Legoland Water Park.
続きを読む
Dubai Hot Air Balloon
An early morning wake-up call is worth it for a hot air balloon ride over Dubai's rolling desert dunes. Experience an unforgettable sunrise with the falcons.
続きを読む
Meet an Emirati fashion designer
Humans of Dubai: Meet Dr. Reem El Mutwalli, an Emirati fashion designer whose abayas are works of art with elaborate embroidery and luxe fabrics.
続きを読む
Ultimate Beach Holiday
Let the warm rays and cool waters of the Arabian Gulf wash over you in Dubai. Whether you want to dive straight in with extreme watersports or simply lounge in the sunshine at prime waterside spots, this city promises a beach holiday like no other.
続きを読む
Dubai Adventure Awaits...
Explore the great outdoors of Dubai, one adrenaline-fuelled experience at a time. From ziplining across Hatta's dreamy mountainscapes and trekking across desert dunes to skydiving over Palm Jumeirah
続きを読む
Let's go! Dubai is calling..
Feel the beat of Dubai, a city of infinite possibilities. Get ready to scale new heights, dive into the deep and wander along paths less travelled to discover unique urban charms and beachside bliss. It's time to start living that adventure you've been waiting for.
続きを読む
Let's Move
Dubai thrills with landscapes that make sports in the city far from ordinary. From jogging along beautiful beaches to cycling past desert dunes and kayaking on serene waters, Dubai is the sports playground you've been looking for. Add to that world-class exercise studios and a packed calendar of fitness events, and there's always something surprising to discover on your next holiday
続きを読む