Säfsen Resort Winter
Säfsen Resort Winter, Sweden
Ler mais
Säfsen Resort Summer
Säfsen Resort Summer, Sweden
Ler mais
Adventure along the Wild Atlantic Way
Ireland's Wild Atlantic Way launched in April 2014, at 1,500 miles it's the world's longest defined coastal touring route. When are you coming to explore?
Ler mais
Visit Exeter
Come visit Exeter and see what we have to offer!
Ler mais
Plovdiv - European Capital of Culture 2019
The proclamation of Plovdiv European Capital of Culture 2019 has launched a number of campaigns and activities giving the city entirely new appearance. This is the first Bulgarian city chosen to be European cultural center for a whole year!
Ler mais
Plovdiv - Full of Life
Come with friends!
Ler mais
Matsuyama Trams
The classic and modern trams of Matsuyama are a great way to get about the city.
Ler mais
VISITBRUSSELS: Abies Electronicus Brussels - Winterwonders
All info about Winterwonders and the Christmas market in Brussels
Ler mais
VISITBRUSSELS: EAT! Brussels 2013 Teaser
VISITBRUSSELS : Plaisirs d'Hiver - Winterpret - Winterwonders
Famous by now, the 2-km Christmas concourse in the heart of our magnificent capital will get us dreaming this year again with its unique atmosphere, quality activities, varied culinary specialities, discoveries of other worlds, enchanting lights, etc.| |Alongside traditional features (skating rink, merry-go-rounds, big wheel, ...) that have turned Winter Wonders into an internationally renowned event not to be missed, this year's edition will boast several new attractions.
Ler mais
VISITBRUSSELS: Sized for youth
visit.brussels
For more info about Brussels just follow the official online guide here --> http://www.visit.brussels
Ler mais
Tallinn - City of Music
High quality short video introduces Tallinn as a city with vibrant music scene that offers excellent experiences from opera and contemporary music to pop and alternative genres. In 2015 Estonia celebrates The Year of Music, making Tallinn one of the hot spots of live music in Europe. In this video music by Heino Eller, Hortus Musicus, Erkki Sven Tüür, Kadri Voorand, Vaiko Eplik and Carl Orff has been used. Presented by Tallinn City Tourist Office & Convention Bureau, produced by OÜ Pult and Timo Steiner.
Ler mais
Kalamaja - bohemian & trendy
The trendy and upcoming wooden architecture area of Kalamaja or "fish house" in English has changed most dramatically over the past few years. The bohemian and hip Kalamaja is known for its many eateries, little pubs and bars as well as design and crafts shops. It is also home to Seaplane Harbour and Tallinn's first "smart" street formerly known as Culture kilometre.
Ler mais
Rocca al Mare & Nõmme - lively & traditional
Green, greener and the greenest are the keywords for Rocca al Mare and Nõmme areas of Tallinn. It is here where you can see the most exciting collection of animals in the Northern-Europe, learn Estonian history through the architecture of log houses or celebrate old traditions or simply walk under the pine trees and taste the seasonal local food at the Nõmme market.
Ler mais
Kadriorg & Pirita - art & seaside greenery
Have you ever wanted to combine seaside city break with visits to museums and a walk in Tsarist era palace? Leafy Kadriorg park boasts of art museums and historic as well as modern architecture. Pirita is known for its sky high Tallinn TV Tower and breath taking panoramic views on Tallinn Old Town. Did you know that the Moscow Olymics in 1980 partly took place here?
Ler mais
Tallinn Old Town - authentic & romantic
Experience Tallinn's medieval Old Town, its charming winding streets and relaxing atmosphere. Take a stroll in the UNESCO listed fairy-tale-like old city and watch the modern world go by while sitting in the romantic cafe. There are countless little design and handicraft boutiques for shoppers, great historical architecture for history buffs and plenty of towers to climb for the adventurous visitors.
Ler mais
City by the sea
The year 2016 in Tallinn is dedicated to the sea, maritime culture and seaside traditions. Tallinn is a seaside city boasting with sandy beaches, breath taking panoramic views and fresh air. There are countless possibilities to enjoy the sea by sailing on Tallinn bay, walking along Pirita promenade, taking in the view from a seaside restaurant or taking part of an event inspired by the blue waters.
Ler mais
Tallinn's must see sights
Tallinn's postcard-like Old Town attracts many visitors from near and far. It is the contrast of medieval and modern, historic and contemporary, relaxing but still being connected to Wi-Fi. While in Tallinn you should take time to see some incredible museums, but it is also a must to sit and relax in one of the many cosy cafes to get the feel of the city.
Ler mais
My Tallinn - Pirita
High quality short video introducing Tallinn as a tourist destination for families. Getting a burst of adrenaline in the highest spot in the whole Estonia - Tallinn TV Tower, relaxing on a calm boat trip on Pirita River, ending up the day at Pirita Beach.
Ler mais
My Tallinn - Kadriorg
High quality short video introducing Tallinn as a tourist destination for families. Walking around the historical Kadriorg Park, visiting KUMU – the Art Museum of Estonia and Kadriorg Palace, enjoying beautiful spots in Kadriorg Park.
Ler mais
My Tallinn - Kalamaja
High quality short video introducing Tallinn as a tourist destination for families. Discovering the lovely bohemian seaside area on Balloon Tallinn, the icebreaker Suur Tõll and schooner Kajsamoor, exploring histroy and science in Seaplane Harbour Museum.
Ler mais
My Tallinn - Old Town
High quality short video introducing Tallinn as a tourist destination for families. Sights from the medieval Tallinn City Wall to Town Hall Square and hidden gems in the oldest part of the city.
Ler mais
Höga Kusten
Welcome to Höga Kusten! It is no coincidence that more and more people are coming to Höga Kusten. For the sea and the wonderful archipelago. For nature and peace. For the culture. For activities and adventure.
Ler mais
Kalejdoskop - Film promocyjny Miasta Poznania
POZnan* Eastern energy, Western style.
Ler mais
It's all happening in Rotterdam!
Rotterdam is a young, dynamic global city, continuously renewing itself at a rapid rate. Sparkling skyscrapers, an impressive port, trendy restaurants and food markets, renowned museums and awesome festivals are the direct result of the can-do mentality of the Rotterdammers. Add to that the many extraordinary attractions and city tours – by bike, bus, boat or on foot – and you understand why Rotterdam was voted Lonely Planet's Best in Travel 2016. Rotterdam embraces experimentation: almost anything is possible. Here, you are constantly surprised by new initiatives: from a rooftop city farm to a music festival in the harbour, from an exclusive rooftop bar to a brewery in an old warehouse. If you love architecture then a visit to Rotterdam - with its patchwork of architectural styles - is a must. Icons of the past clash cheerfully with the hypermodern landmarks that have been built in recent decennia: the Erasmusbrug, Rotterdam Central Station, De Rotterdam, the Timmerhuis and of course the Markthal. In short: It's all happening in Rotterdam! Come to the city and experience it for yourself.
Ler mais
Travemünde Magic of Lights
The summer by the sea is slowly fading, the days are getting shorter and we kindly invite you to celebrate the "magic of lights" with us! Experience the festival of a thousand lights with artistic performances and a firework by the lake at the romantic-enchanted Godewindpark. The trees, the lake and the meadows transform into a shining sea of lights in the evening hours and create a fantastic scenery for night owls and those who love to take a walk under a starry sky.
Ler mais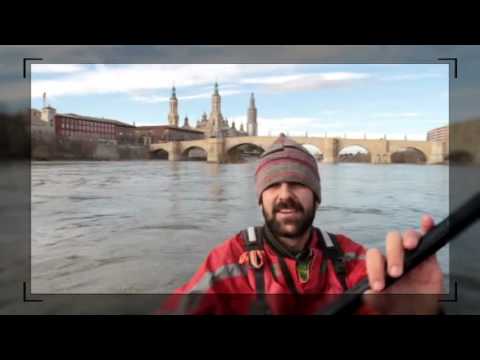 Why Zaragoza?
Zaragoza is the capital of Aragon and the main city of the Ebro Valley, its privileged position converts it into a crossroads of natural paths and at an equal distance from Madrid, Barcelona, Valencia and Bilbao. The city counts on an international airport and a railway network with the high-Speed line (AVE). This tourist destination has a delicious gastronomy and a rich heritage of historical monuments, with the impressive Basilica del Pilar and Cathedral of San Salvador, the 11th century Aljaferia Palace, the astonishing paintings of the universal artist Goya or the important examples of the Mudejar style - UNESCO Heritage of Mankind -, among others.
Ler mais
Belgrade is a Vibrant City
Belgrade is a Vibrant City that never sleeps.
Ler mais
Plug & Play
Belgrade inspires.
Ler mais
DJ Reeplee - Belgrade
Belgrade is a vibrant urban city which attracts thousands of young people and visitor every year.
Ler mais
Belgrade
Belgrade I love you!
Ler mais