Umeå SWE
Välkommen till Umeå - här gör vi saker lite annorlunda!
Läs mer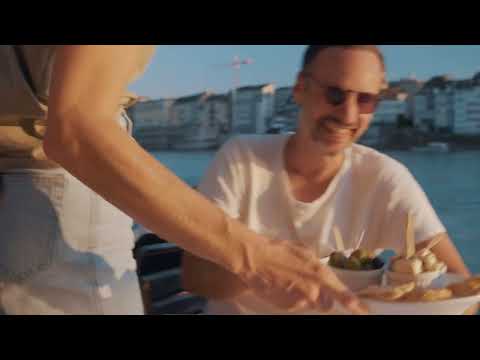 This is Basel
Basel, Switzerland, is a place of exciting contrasts. A city with historical buildings next to modern architecture. Where a young and dynamic art scene exists alongside world-renowned museums. Cosmopolitan ambience here, lively traditions there. You just have to experience Basel for yourself.
Läs mer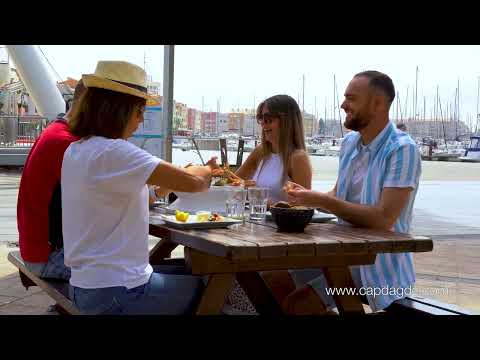 Venir, c'est revenir!
Enjoy your holidays around Cap d'Agde Méditerranée!
Läs mer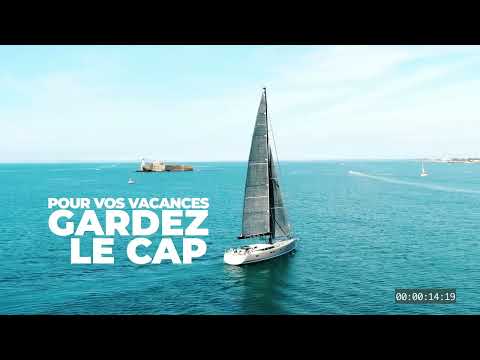 Head to Cap d'Agde Méditerranée!
Beaches, culture, heritage, sports, wine and food, nature: the key words to your holidays in Cap d'Agde Méditerranée.
Läs mer
Cottage
Special gastronomic offer in an exceptional environment
Läs mer
Art in the city
Playful and creative, Nantes has been totally turned upside down by art! Visit the Castle of the Dukes of Brittany and the Machines de l'île, a very original artistic project with the Grand Elephant, the Carrousel of the Marine world and the Galerie des Machines. Le Voyage à Nantes: In July and August, the atmosphere of the city gets a bit more electric than usual with 40 art installations, playgrounds, exhibitions and more!
Läs mer
Le Voyage à Nantes 2020
Film created by MRCYZK ET MORIZEAU for the summer 2020
Läs mer
extrait film 2020 MRCYZK ET MORIZEAU
extrait film 2020 MRCYZK ET MORIZEAU
Läs mer
Places4you
Neuenheimer Marktplatz
Läs mer
VisitBrabant - Tilburg
These days the vibrant cultural climate and student population make the town highly inviting and fully future-proof. The quays, the water and the pier in the Piushaven are a lively stage for an array of events and activities. Every week at 013, you can enjoy live concerts, dance and club evenings and festivals late into the night. Tilburg was an important city for the Dutch textile industry. You can learn all about it at the TextielMuseum. And there is more. In the accompanying TextielLab, national and international designers, architects, artists and students discover endless possibilities in relation to yarns, the latest techniques and traditional crafts. And do not forget to visit De Pont Museum. The museum is located in a former wool mill and offers contemporary visual art from 1988. The collection includes more than 600 works of art from more than 60 national and internationally renowned artists.
Läs mer
VisitBrabant - 's-Hertogenbosch
's-Hertogenbosch is one of the oldest medieval cities in the Netherlands. The maze of narrow medieval streets and alleyways can be explored on foot. Another option is to marvel at the picturesque bridges and perfectly preserved historical buildings from a small boat: admire Den Bosch from its waterways, the Binnendieze. You will gain an entirely different perspective floating beneath the walls of the fortified city. When you visit the capital city of Brabant, make sure that the Den Bosch delicacy is on your menu. Find a table at one of the many outdoor cafes and order a 'Bossche Bol' (chocolate ball) with your coffee. The Korte Putstraat in the historical city centre is a street known across the country for offering culinary treats in a variety of cuisines. Throughout the year, all the eateries have extensive outdoor seating areas. You will find two museums in the middle of the city, the Noordbrabants Museum and the Design Museum Den Bosch. Together, they form the Museum Quarter, already dubbed 'the Dutch branch of the Guggenheim'. The lovely Sint-Janskathedraal on the corner of the Parade impresses through its size and enormous wealth of sculptures.
Läs mer
VisitBrabant - Eindhoven
If you love design, going out and shopping, then the largest city in North Brabant, Eindhoven, is the place to be. It's a vibrant and lively city bursting with energy with a constant flow of new developments in creativity, innovation and design. Excellent shopping and impressive architecture can be found in and around Eindhoven's large covered shopping centre. In the old city centre, you will find a futuristic building called 'The Blob', designed by the Italian architect Massimiliano Fuksas. The Van Abbemuseum is another must-do while visiting this city. Its distinctive architectural design, alongside its collection and exhibitions programme makes the Van Abbemuseum a unique place for modern and contemporary art. The exhibitions in De Kazerne are definitely worth a visit. Grab a bite and a drink and be inspired by the creative works of various artists. The setting will leave you speechless. For another uniquely industrial dining experience, try the Piet Hein Eek design restaurant, Radio Royaal or one of the other eateries in the former Philips factory in Eindhoven. The Strijp S, the nearby creative cultural heart of Eindhoven, is not to be missed during a visit to this City of Light. With acclaimed festivals like GLOW and Dutch Design Week, Eindhoven really is a must-visit!
Läs mer
Gyrocopter ride
As the dusk sky transforms into a blaze of orange, enjoy a bird's eye view of Dubai with a gyrocopter ride. Sunsets will never be the same again.
Läs mer
Madinat Jumeirah Timelapse
Book an unforgettable stay at Madinat Jumeirah, Dubai's regal Arabian-inspired resort.
Läs mer
Sheikh Zayed Road Time-lapse
See how Sheikh Zayed Road, Dubai's main arterial highway, presents iconic silhouettes across the city.
Läs mer
NYE In Dubai
New Year's Eve in Dubai is a celebration like no other. From grand fireworks to non-stop parties, you'll want to be in this city for the next countdown.
Läs mer
Experience Hatta
Conquer mountain peaks, kayak along tranquil lakes and experience new adventures in the rugged setting of Hatta.
Läs mer
Dubai Theme Parks
Ready to roll? Dubai is a themepark playground with epic rides and attractions at IMG Worlds of Adventure and Dubai Parks and Resorts.
Läs mer
Skydiving in Dubai - Wingsuits
Skydiving in Dubai provides the ultimate thrill factor to every holiday. Incredible views and adrenaline-filled moments await. Ready to take that leap of faith?
Läs mer
La Perle
Dive in to the drama of a new theatrical masterpiece by Franco Dragone. Dubai's first resident show delights audiences night after night at Habtoor City.
Läs mer
Surfing in Dubai
Hang ten in the city of beautiful beaches and azure blue waters. Watch as Dubai's surfers come out to play in the warm winter sunshine.
Läs mer
Dubai Parks and Resorts
Experience new thrills at Dubai Parks and Resorts with 100+ rides and attractions at Motiongate, Bollywood Parks, Legoland and Legoland Water Park.
Läs mer
Dubai Hot Air Balloon
An early morning wake-up call is worth it for a hot air balloon ride over Dubai's rolling desert dunes. Experience an unforgettable sunrise with the falcons.
Läs mer
Ultimate Beach Holiday
Let the warm rays and cool waters of the Arabian Gulf wash over you in Dubai. Whether you want to dive straight in with extreme watersports or simply lounge in the sunshine at prime waterside spots, this city promises a beach holiday like no other.
Läs mer
Dubai Adventure Awaits...
Explore the great outdoors of Dubai, one adrenaline-fuelled experience at a time. From ziplining across Hatta's dreamy mountainscapes and trekking across desert dunes to skydiving over Palm Jumeirah
Läs mer
Let's go! Dubai is calling..
Feel the beat of Dubai, a city of infinite possibilities. Get ready to scale new heights, dive into the deep and wander along paths less travelled to discover unique urban charms and beachside bliss. It's time to start living that adventure you've been waiting for.
Läs mer
Let's Move
Dubai thrills with landscapes that make sports in the city far from ordinary. From jogging along beautiful beaches to cycling past desert dunes and kayaking on serene waters, Dubai is the sports playground you've been looking for. Add to that world-class exercise studios and a packed calendar of fitness events, and there's always something surprising to discover on your next holiday
Läs mer
Dubai
Think you can't experience the best of Dubai in a day? Challenge accepted! Follow our guide to experience an unforgettable 24 hours in the city.
Läs mer
Bounce
Jump higher than you ever imagined at this freestyle playground. Battle gravity as you hop, skip and leap across a 3,000sqm network of connected trampolines, jump pads and obstacles. Whatever your age, you can bounce your way into fitness and try out new tricks in the foam pit.
Läs mer