Umeå SWE
Välkommen till Umeå - här gör vi saker lite annorlunda!
Läs mer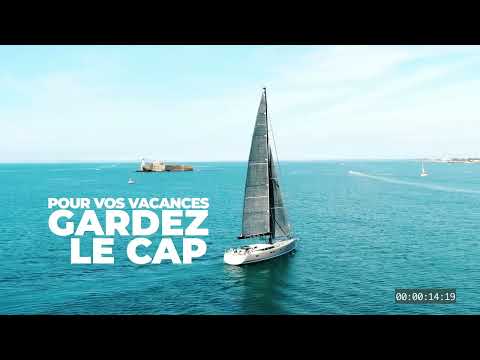 Head to Cap d'Agde Méditerranée!
Beaches, culture, heritage, sports, wine and food, nature: the key words to your holidays in Cap d'Agde Méditerranée.
Läs mer
Places4You – Walderlebnispfad
Art in the city
Playful and creative, Nantes has been totally turned upside down by art! Visit the Castle of the Dukes of Brittany and the Machines de l'île, a very original artistic project with the Grand Elephant, the Carrousel of the Marine world and the Galerie des Machines. Le Voyage à Nantes: In July and August, the atmosphere of the city gets a bit more electric than usual with 40 art installations, playgrounds, exhibitions and more!
Läs mer
Le Voyage à Nantes 2020
Film created by MRCYZK ET MORIZEAU for the summer 2020
Läs mer
Places4you
Mausbach Ziegelhausen
Läs mer
Places4you
Neuenheimer Marktplatz
Läs mer
VisitBrabant - Breda
Nassau City of Breda Breda may be historic in outlook, but the inhabitants conduct their active daily lives with a modern down-to-earth approach – against a gorgeous historical backdrop. The Onze-Lieve-Vrouwekerk (Church of our Lady) is the most important monument and a landmark of Breda that can be admired from almost every place in the city. Breda has been voted best city centre in the Netherlands, with plenty of pavement cafes, trendy restaurants and excellent shopping. The so-called ´Spanjaardsgat´ reminds visitors of the time Breda was in hands of the Spaniards. The Breda Castle shows the historical relation between Breda and the home of Oranje Nassau. The ancestors of the Dutch Royal Family, the Nassaus, were of great importance for the city.
Läs mer
VisitBrabant - Safaripark de Beekse Bergen
According to ZooSite, Beekse Bergen is not only the Best Wildlife Animal Park in the Netherlands & Belgium, but in addition to the 1500 wild animals in the safari park it has a holiday park and a water playpark. Stay at the holiday park in some of the African-style accommodation and you will receive a FunCard which gives you access to the Safaripark Beekse Bergen and Speelland Beekse Bergen as well as to a number of other nature and sports attractions in Brabant. But Beekse Bergen is of course renowned for being the largest wildlife safari park in Benelux. The bus safari was recently awarded the 'Best experience in Benelux' and the elephant enclosure was named 'Most attractive new enclosure'. Come and experience Africa, right in the middle of Brabant..!
Läs mer
VisitBrabant - The Efteling
For the most enjoyable day in the Netherlands, you must visit the Efteling! In 2015, the spectacular new dive coaster 'Baron 1898' was added to the Efteling's already impressive list of attractions, with a music composition by DJ Hardwell, born and raised in Breda. This hair-raising dive coaster promises to take you on a thundering 90 km/h trip to outrun the spirits before screeching to a halt again. Experience Aquanura, the third largest fountain show in the world. Four frogs transform the Vonderplas (lake) into a musical spectacle, featuring a soundtrack by Grammy Award winning, electronic dance music icon DJ Tiesto. Glide through the air in the 'Droomvlucht', discover the forbidden city in Fata Morgana and step into the magical city of Raveleijn. Here you land in the middle of a spectacular battlefield filled with fire and water special effects.
Läs mer
VisitBrabant - Eindhoven
If you love design, going out and shopping, then the largest city in North Brabant, Eindhoven, is the place to be. It's a vibrant and lively city bursting with energy with a constant flow of new developments in creativity, innovation and design. Excellent shopping and impressive architecture can be found in and around Eindhoven's large covered shopping centre. In the old city centre, you will find a futuristic building called 'The Blob', designed by the Italian architect Massimiliano Fuksas. The Van Abbemuseum is another must-do while visiting this city. Its distinctive architectural design, alongside its collection and exhibitions programme makes the Van Abbemuseum a unique place for modern and contemporary art. The exhibitions in De Kazerne are definitely worth a visit. Grab a bite and a drink and be inspired by the creative works of various artists. The setting will leave you speechless. For another uniquely industrial dining experience, try the Piet Hein Eek design restaurant, Radio Royaal or one of the other eateries in the former Philips factory in Eindhoven. The Strijp S, the nearby creative cultural heart of Eindhoven, is not to be missed during a visit to this City of Light. With acclaimed festivals like GLOW and Dutch Design Week, Eindhoven really is a must-visit!
Läs mer
VisitBrabant - Heusden
With its picturesque streets, age-old buildings, many studios and galleries, unique shops and top restaurants, the charming town of Heusden is a great destination for lovers of art, culture, history and good cuisine. After painstaking restoration works the town received Europe's highest restoration award, the "Europa Nostra". Come and discover why visitors from over the whole world visit Heusden, and why locals love to stop over in the town during one of the many walking or cycling tours that are possible in the green surroundings.
Läs mer
Cap d'Agde Méditerranée in spring and summer
Enjoy this Mediterranean destination with 3 seaside resorts: Cap d'Agde, Vias and Portiragnes, a beautiful scenic hinterland made of small authentic villages and a historic town Pézenas with an exceptional heritage; the landscapes remind of Tuscany with gorgeous vineyards, pine trees and garrigue. The south full of flavours and peace.
Läs mer
Pafos Region
Beautiful countryside, a cosmopolitan resort, historic sights as well as sporting activities, the Pafos Region has something for everyone at any time of the year. Whether you are a sunseeker, an explorer or someone looking for relaxing holiday with great scenery, there are so many reasons to visit this beautiful part of Cyprus.
Läs mer
Dubai Parks and Resorts
Experience new thrills at Dubai Parks and Resorts with 100+ rides and attractions at Motiongate, Bollywood Parks, Legoland and Legoland Water Park.
Läs mer
Let's go! Dubai is calling..
Feel the beat of Dubai, a city of infinite possibilities. Get ready to scale new heights, dive into the deep and wander along paths less travelled to discover unique urban charms and beachside bliss. It's time to start living that adventure you've been waiting for.
Läs mer
Dubai
Think you can't experience the best of Dubai in a day? Challenge accepted! Follow our guide to experience an unforgettable 24 hours in the city.
Läs mer
Dubai Humans
See Dubai through the eyes of its residents. Whether you want to surf, shop or savour, this city presents a world of possibilities just waiting to be explored.
Läs mer
Bounce
Jump higher than you ever imagined at this freestyle playground. Battle gravity as you hop, skip and leap across a 3,000sqm network of connected trampolines, jump pads and obstacles. Whatever your age, you can bounce your way into fitness and try out new tricks in the foam pit.
Läs mer
Al Seef
Take a 360-degree look at Al Seef, one of the city's newest and most captivating neighbourhoods. Historic architecture blends with modern Dubai – you can shop by day, dine by night and stroll along the peaceful Dubai Creek before checking into a unique boutique hotel.
Läs mer
Christmas Island
Rising majestically from the topical depths of the Indian Ocean and surrounded by the azure waters of Asia's southern fringe lies a stunning Natural Wonder – Christmas Island. Venture to this awe-inspiring island for an unforgettable adventure. Experience a rich biodiversity and a welcoming culture as you take time to escape the everyday, relax and immerse yourself in a breathtaking natural world.
Läs mer
Les Estivales de Pézenas
Wine and local products festival at night in the summer season. Free musical entertainment.
Läs mer
Festival Boby Lapointe
A festival based on French singers and composers.
Läs mer
Nous sommes allés au salon nautique au Cap d'Agde
Large boat exhibition and sale in Cap d'Agde.
Läs mer
Nous sommes allés à la brocante à Pézenas
In May and October, a whole day dedicated to antique bargain hunting in Pézenas.
Läs mer
We went to Vinocap
Discover the largest wine fair in southern France, with more than a local hundred producers.
Läs mer