Hvis du leder efter det perfekte sted for hele familien, er du kommet til den rette kategori. Vælg mellem alt lige fra forlystelsesparker og familievenlige destinationer til museer. Både du og børnene vil blive begejstret!
Edinburgh
Edinburgh fortryller alle. Klippen med det berømte slot kan ses fra alle steder i byen og minder besøgeren om Skotlands blodige historie med Braveheart, Mary Queen of Scots og Bonnie Prince Charlie. Her har forfattere fundet inspiration til klassiske, litterære figurer som dr Jekyll og mr Hyde, Sherlock Holmes og nu senest Harry Potter. Det er ikke underligt, at spøgelsesvandringer i de uhyggelige gyder er en af byens store turistattraktioner!
Læs mere
København
København er en lille, men stor by. En by i verdensklasse, fremhævet og elsket af verdens førende rejse- og livsstilsmagasiner. Byen er blevet hædret for dens høje livskvalitet, og den internationale begejstring falder godt i tråd med københavnernes egen oplevelse af deres by, som et godt sted at bo og leve. Københavns berømte gastronomi, cykelkultur, design, arkitektur, grønne områder, rene havnebade, Christiania og ikke mindst frisind og åbenhed er alle eksempler på Københavns særegenhed, som hvert år trækker tusinder til den lille, store hovedstad.
Læs mere
Chania
Chania (udtales "Hanya") er nok den dejligste havneby i Grækenland. Svalerne svæver rundt i den skyfri, blå himmel over de høje venetianske huse, som ligger i en halvcirkel omkring den billedskønne gamle havn. Restauranternes og barernes borde ligger på række langs havnekajen. Bag havnefronten snor smalle gågader sig gennem den stemningsfulde, gamle by. Sandstrande strækker sig langs kysten på begge sider af byen.
Læs mere
VisitBrabant - Eindhoven
If you love design, going out and shopping, then the largest city in North Brabant, Eindhoven, is the place to be. It's a vibrant and lively city bursting with energy with a constant flow of new developments in creativity, innovation and design. Excellent shopping and impressive architecture can be found in and around Eindhoven's large covered shopping centre. In the old city centre, you will find a futuristic building called 'The Blob', designed by the Italian architect Massimiliano Fuksas. The Van Abbemuseum is another must-do while visiting this city. Its distinctive architectural design, alongside its collection and exhibitions programme makes the Van Abbemuseum a unique place for modern and contemporary art. The exhibitions in De Kazerne are definitely worth a visit. Grab a bite and a drink and be inspired by the creative works of various artists. The setting will leave you speechless. For another uniquely industrial dining experience, try the Piet Hein Eek design restaurant, Radio Royaal or one of the other eateries in the former Philips factory in Eindhoven. The Strijp S, the nearby creative cultural heart of Eindhoven, is not to be missed during a visit to this City of Light. With acclaimed festivals like GLOW and Dutch Design Week, Eindhoven really is a must-visit!
Læs mere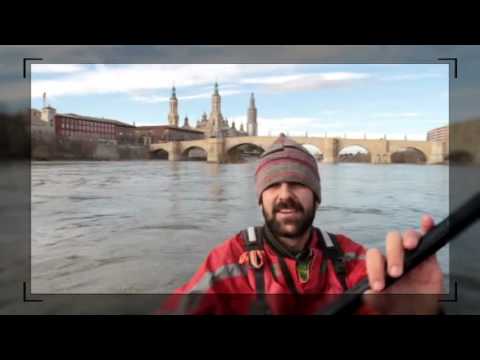 Why Zaragoza?
Zaragoza is the capital of Aragon and the main city of the Ebro Valley, its privileged position converts it into a crossroads of natural paths and at an equal distance from Madrid, Barcelona, Valencia and Bilbao. The city counts on an international airport and a railway network with the high-Speed line (AVE). This tourist destination has a delicious gastronomy and a rich heritage of historical monuments, with the impressive Basilica del Pilar and Cathedral of San Salvador, the 11th century Aljaferia Palace, the astonishing paintings of the universal artist Goya or the important examples of the Mudejar style - UNESCO Heritage of Mankind -, among others.
Læs mere
Prag
"Moder Prag har kløer", skrev Franz Kafka for snart hundrede år siden. Og det er lige så sandt i dag. Den, der én gang har spadseret på brostensgaderne i de gotiske alleer, og set månen hænge bag tinderne og tårnene i Europas smukkeste hovedstad, kommer tilbage igen.
Læs mere
Faro
Mange siger, at Faro – regionen Algarves hovedstad – ligger på Europas smukkeste kyststrækning. Her løber lange, skønne sandstrande, omgivet af klippeformationer på begge sider. Faro er en charmerende gammel by med brostensbelagte gader og skyggefulde parker. Placeringen midt i Algarve gør desuden Faro til et perfekt udgangspunkt for rundrejser.
Læs mere
Malaga
"Ciudad del paraíso" – paradisbyen. Sådan skrev nobelpristageren i litteratur, Vicente Aleixandre, om Málaga. En by som ånder af liv og som virker fascinerende med sin blandning af flere tusinde års historie, folklore og moderne kultur. Og det er let at forestille sig paradiset i denne havneby med næsten 3.000 årlige solskinstimer og flere kilometer strand midt i centrum.
Læs mere
Christmas City Nuremberg
C H R I S T M A S. Perhaps the scents from your childhood come to mind right now, when you remember aniseed, cinnamon and carnations? Maybe you get a warm, comfortable feeling inside, thinking of the candlelight? Perhaps you are thinking about people dear to you, who have given you pleasure? We can promise you that a visit to Nuremberg before Christmas will arouse your warmest memories. Nuremberg in the run-up to Christmas is the anticipation of quiet hours with your family and friends. Because Nuremberg is Christmas city. |There are 1001 reasons to fall in love anew with the Christmas city of Nuremberg. For some it's the delicious aroma of far-eastern spices in the world-famous Nuremberg gingerbread. For others it's the Nuremberg Christkindlesmarkt, where you can hunt for glass Christmas tree baubles, hand-made tinsel angels or nativity figurines and nutcrackers made of wood. For the passionate international shopper there are many exclusive boutiques and shops with original ideas for presents and for the little ones there is the children's Christmas and the Sternenhaus (House of Stars). |If you're lucky it might even be snowing on your stroll through the festive illuminations of the Christmas city of Nuremberg. One thing is certain, however, you will take unforgettable memories back home with you.
Læs mere
Vimmerby
For de fleste er Vimmerby mest kendt for Astrid Lindgren, da det var her hun blev født og voksede op. Astrid har sat sit spor i hele Vimmerby, og i dag er Vimmerby stedet, hvor måske især børnefamilierne finder eventyret og de allerbedste oplevelser. Med attraktioner som Astrid Lindgrens Värld, Katthult og Virum älgpark er der masser af muligheder for at få en munter ferie. Velkommen!
Læs mere
Hamburg Cruise Days DE
Freuen Sie sich auf ein Kreuzfahrt-Event der Superlative vom 1. bis 3. August 2014: Die Hamburg Cruise Days bieten Schiffe aus nachster Nahe und Kreuzfahrt-Feeling live – drei Tage voll maritimer Stimmung, sinnlicher Genusse und Unterhaltung. Sechs Kreuzfahrtschiffe werden Hamburg wahrend der Hamburg Cruise Days anlaufen und im Hafen vor Anker gehen. Die Licht-Inszenierung Blue Port von Kunstler Michael Batz taucht den nachtlichen Hafen in magisches blaues Licht, die Hafenkante selbst wird zur Erlebniswelt und ladt zum entspannten Spaziergang durch unterschiedliche Themeninsel mit kulinarischen Highlights, zubereitet von den Top-Gastronomen der Stadt.
Læs mere
Poznan
Have you ever had occasion to fall in love with a city? If not, Poznan will take your heart with its unique treasures, which stand dreamily watching their own reflections in the fast flowing Warta River. Here, history and tradition interweave with modernity offering you everything from bustling tourist attractions to idyllic hideaways. The city is perfect for romantic getaways. Even if you walk the cobbled streets alone, you will be swept away by the magic that has given Poznan a reputation for being Poland's most popular small-big city.
Læs mere